By Molly Ryan, SCA Interpretative Ranger for Bear Brook State Park, Wallis Sands State Park, and Odiorne Point State Park.
Recycling can at times be confusing, complicated, and all around frustrating! But it doesn't have to be, especially in our state parks. New Hampshire State Parks follow the policy of carry-in carry-out. Meaning that whatever trash/recycling you may have brought into or created in a park, is your responsibility to take out of the park and dispose of properly. However, if you are one of the thousands of people who choose to visit a New Hampshire State Park campground, you will have the choice of disposing of your waste within the campground itself.
The very first step to making sure your recycling experience goes as smoothly as possible, is to make sure you understand how your campground recycles. Different parks use different recycling facilities, and not all facilities process recycling the same way. There are two main types of recycling you may come across.
Single-Stream Recycling– throw out all your recycling into one recycling bin.
Sorted Recycling– separate your recycling based on what type of materials they are made of.
But whether your campground does single-stream or sorted recycling, there are a few basic rules that both methods follow. Below are listed the three most common.
No plastic bags! That means no plastic grocery bags or trash bags, even if they are holding recyclable materials. Simply put the recyclables into the recycling bin, and then throw the bag away. The main reason for no plastic bags is that they can get caught up in the processing facility's machinery. It is important to note however that many grocery store chains have started collecting plastic bags to send to facilities that can handle them. Check out your local store!
No chemicals– have an old metal propane tank? Take it to a facility that specifically handles recycling hazardous materials. While many people may think that this is a waste (or waste of their time), the truth is that chemicals and other hazardous materials not only contaminate other recyclables, but also put the people who work at recycling facilities at risk of injury or even death due to possible fires and explosions.
No food contamination– yes that means no pizza boxes, paper plates, paper napkins, or gross Tupperware that's been in your car so long you're afraid to open it. Some items, such as plastic food containers, cereal boxes, and soup cans, can be cleaned and then recycled. Others, like the above mentioned pizza box, will have always have food particles soaked into it or be ruined by attempting to wash it. Think about it, who'd want a soggy greasy old pizza box?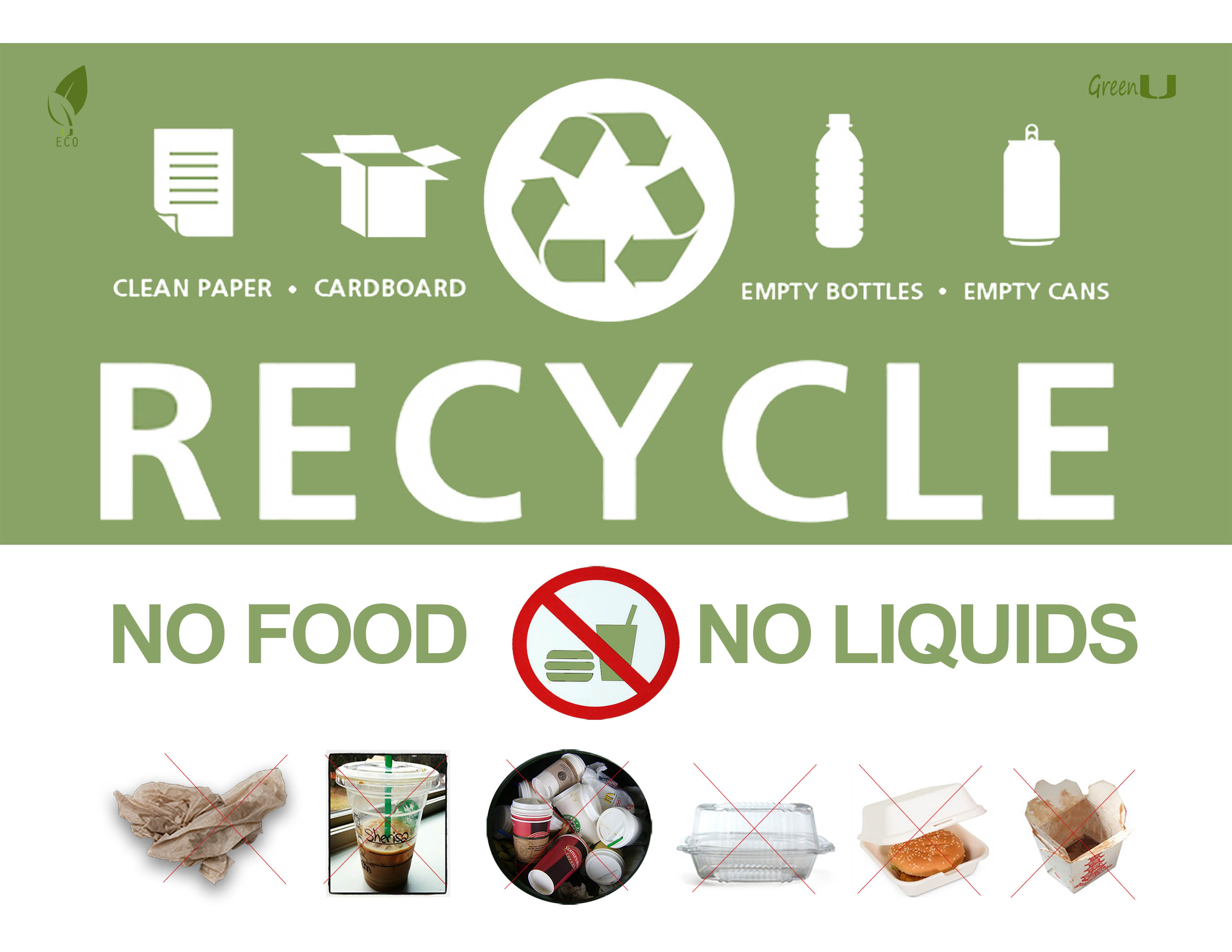 With all of this said, why go through the effort of learning what can and can't be recycled? Beside the fact that it is good for the environment, it is also good for business and the economy. Recycling is sold just like any other commodity. Just like it's bad for business if an electrician sells faulty wiring, its bad for business for recycling facilities to sell contaminated recycled materials. And if a facility loses out on money because a park sent it contaminated material, the park then gets fined fees that make it more expensive to recycle than to just throw everything in the trash. When parks lose out on money, so do the visitors who now have to pay higher prices… thus a downward spiral of lose continues all the way down to the consumer, us.
So now you may be thinking, why go camping at all if all I am going to do is produce pound upon pound of landfill waste? Well beside all the fun and memories you'll make, there's also a lot of easy solutions to making your stay at a campground more sustainable. Some solutions include buying items that come in recyclable packaging, using paper bags to store and carry things, and not using single-use items. The one thing you can do that will have the biggest impact is – bring reusable dishes, cookware, utensils, and napkins. Do these simple things and ta-da! You just got to enjoy the great outdoors while also helping to keep it great, and clean.
…Still not sure if that box of teriyaki is trash or recycling? Just Ask! Park staff are here to help and many parks also now have recycling programs offered through Discover the Power of Parks. Check out the schedule and see if one is going to be held at your campground.