Pillsbury State Park
in
Washington, New Hampshire
became a state park in 1952, and includes 2,400 acres of land donated to the state as far back as 1920. The park's total area now protects over 5,000 acres of beautiful forests, lakes, ponds, and streams. There are lots of things to do in the park besides hiking, including camping, canoeing and biking. The campground in the park has 41 tent sites, 7 of which are walk-in and 2 of which are accessible by water. There are several hiking trails in the park, and they intersect to create a variety of loops of different distances and difficulties. I hiked a loop up the Five Summers trail, out to Lucia's Lookout, and back via a section of the
Sunapee-Monadnock Greenway
and Bear Pond trail. On another day I did the Balance Rock trail. Both are rewarding and fairly easy, though the Balance Rock trail has some steep sections and Five Summers is pretty wet this early in the year. The view from Lucia's Lookout (pictured at top) is
excellent
!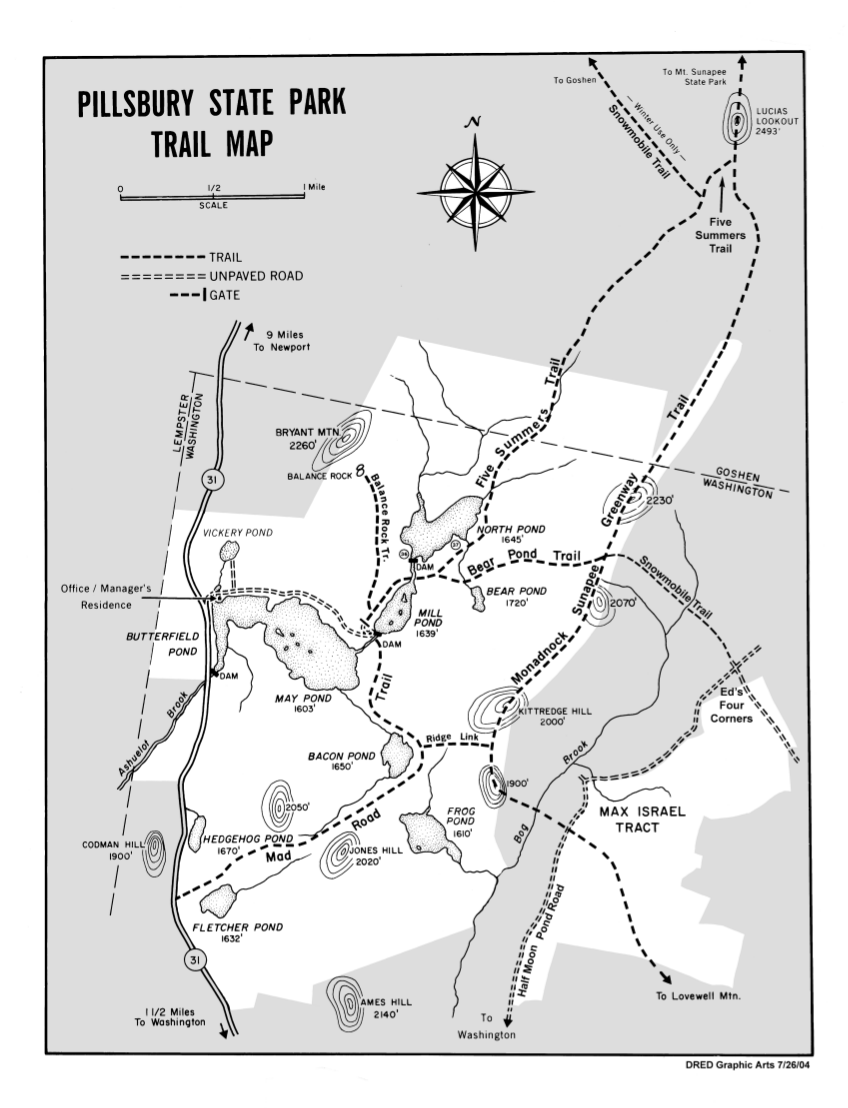 The trails in Pillsbury State Park are great for day hikes, and with the way they intersect, there's definitely potential for planning out a hike of just the right length and difficulty. There are a lot of scenic places and things to see along the trails, including stream crossings, shorelines, and the beautiful woods of the park. Keep an eye out for wildlife!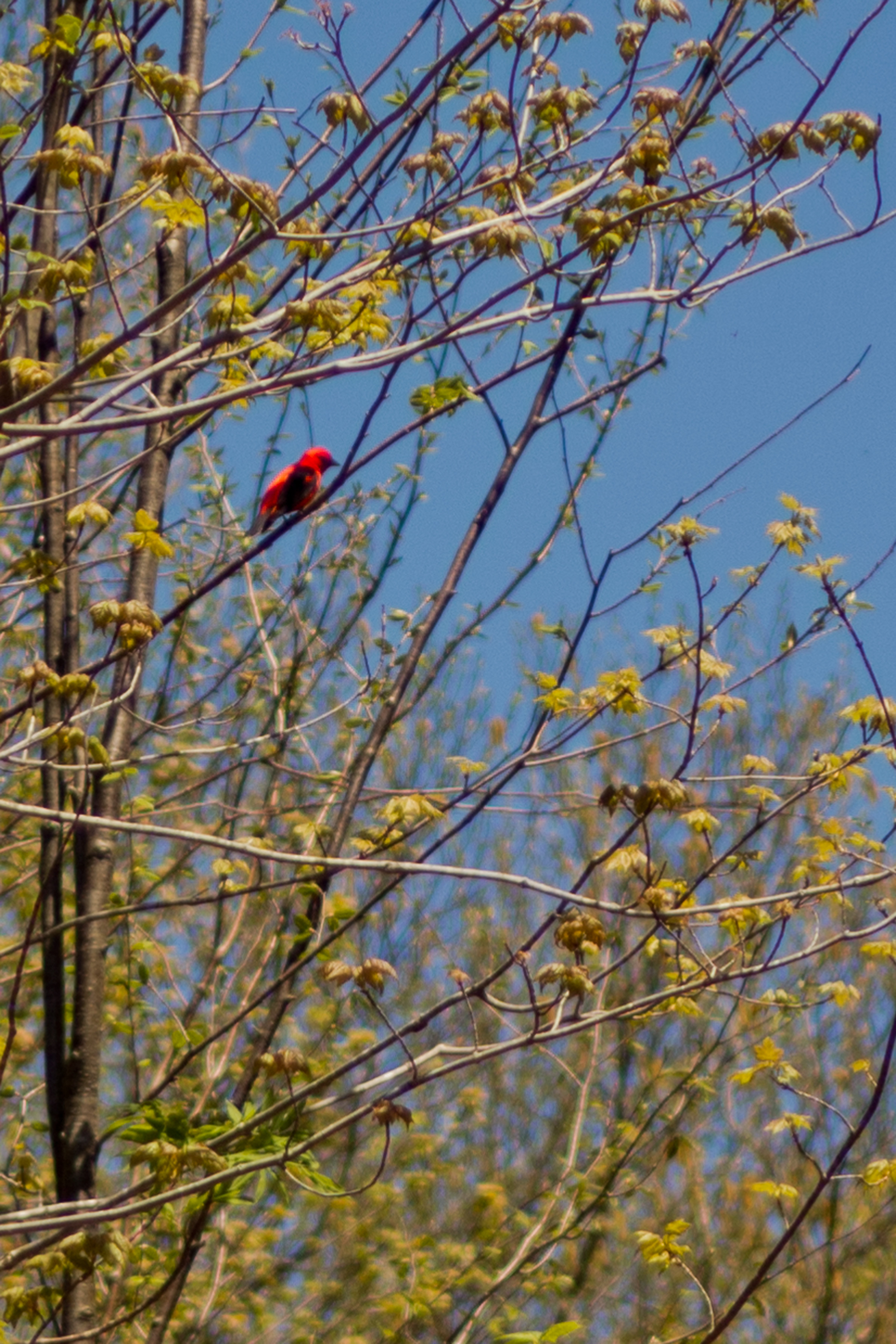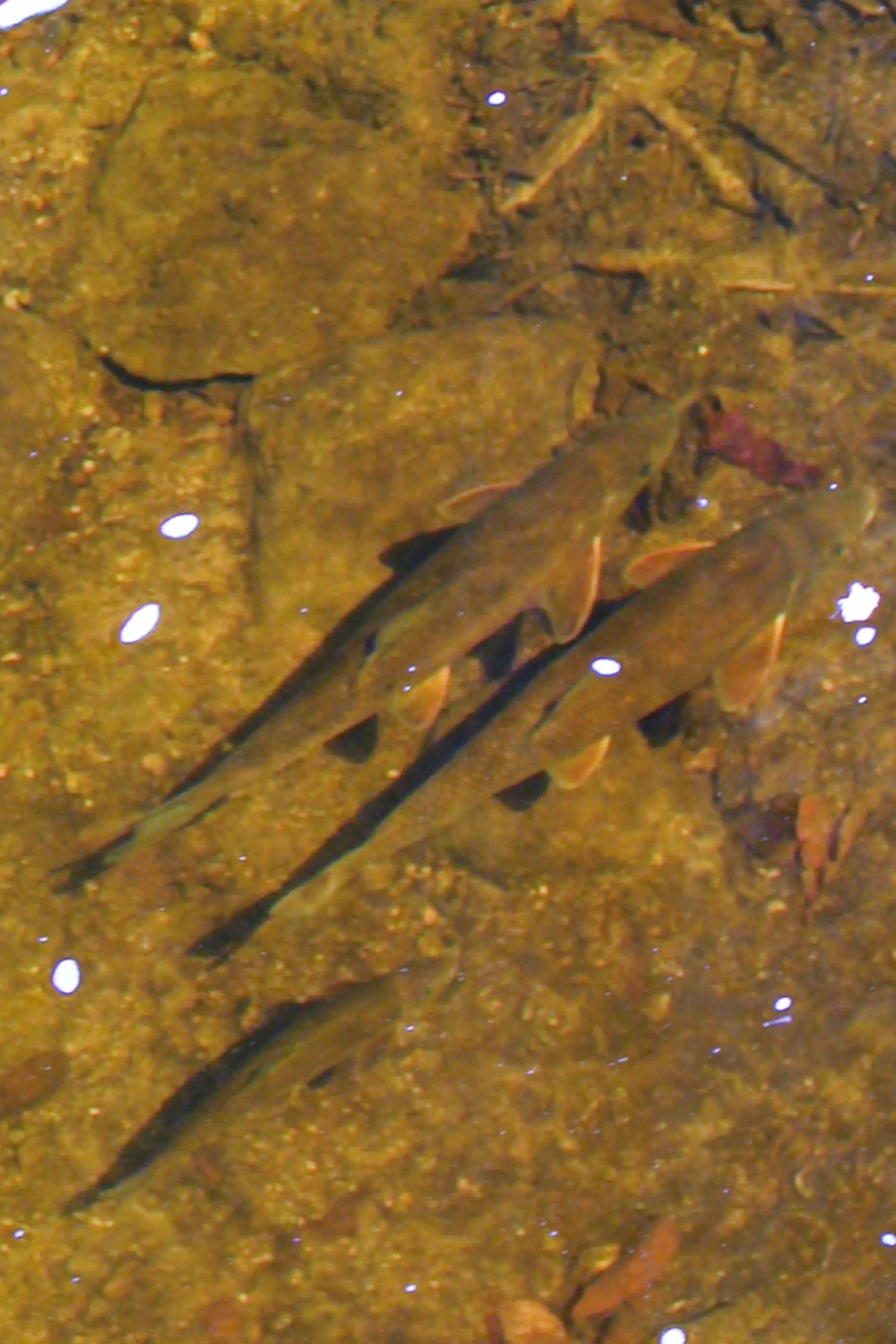 As with any hiking adventure, be sure to plan ahead! Tell someone where you're going, and make sure to bring plenty of food and water, and have a map. You can find the Pillsbury State Park hiking trails map
here
. One word of warning: There are lots of snowmobile trails in the park and many of them are newer than the trail map. Be sure to follow the painted trail markers and official park signs!